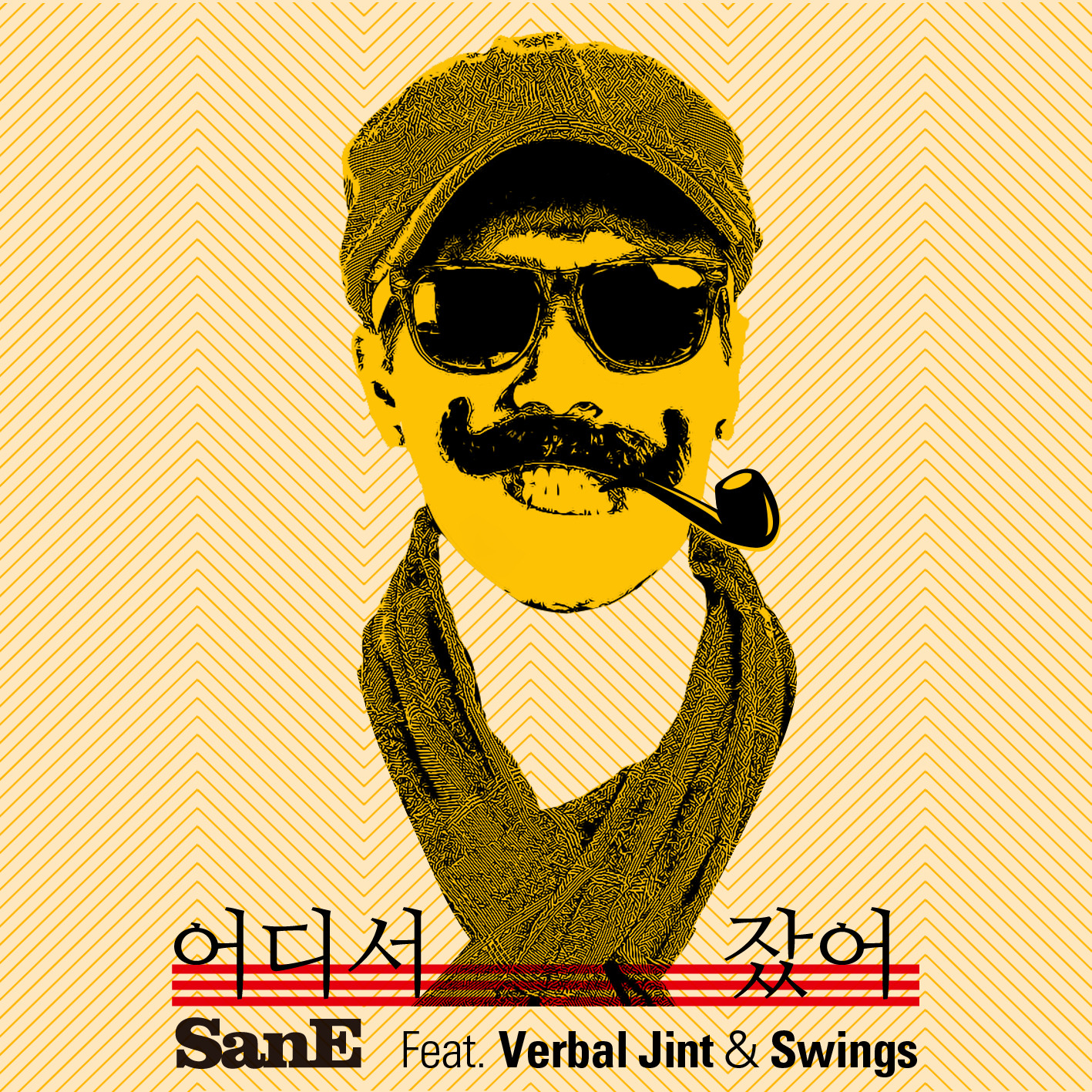 Hangul & Romanization
Jeonhwagin wae kkeonwasseo
Jibgamyeonkolhandan yagsok
(Nah ah let me ask you again girl)
Jeonhwagin wae kkeonwasseo
Jibgamyeonkolhandan yagsok
Where did you sleep last night
Neon malhae dangyeonhi jibiji
Motbada mianhae wae museunirittni?
Neon cham damdamhage dangdanghage jaemittneun
Nolihadeut gandanhage jegilchadeut jegil
Ssak neoro garataryeohae sok sseuriji
Nae meorin michindeut eojetbam neoreul geuriji
Dohwajien ontong salsaek ppuniji
Geunyang sokmaeum ggallae neo ttannom mannattjana
Eojju daedapdo anhae malhae gwaenchandajana (wae)
Hoksi naega "aneun saram" iya
Nugu beobeoljinteu? (iya...)
Jeonhwagin wae kkeonwasseo
Jibgamyeonkolhandan yagsok
(It was all good just a week ago)
Jeonhwagin wae kkeonwasseo
Jibgamyeonkolhandan yagsok
Where did you sleep last night
Eodiseo jattni? wae yeonrageun an badattni?
Mideumiran ge eolmana swipge muneojineunji
Naega irili seolmyeongkkaji hal pilyo eobjana, eo?
Yeongihaneun ne eolgul boni na giga makhyeo
Bulgwa myeot dal jeon mannadalla maedallideon neo
Eodiro gattni? yeoksi bulgilhan yegami jeonhyeo
Teulliji anattne, jigeum ne byunmyeong eoseolpeo
한 번 더 그러면 어떤 짓을 할지 몰라, 넣어둬
Han beon deo geureomyeon eotteon jiseul halji molla, neoheodwo
Why you wanna go and do that?
Jakku nae mam gatgo noldaga na nochin hue
Neo huhwihage dwil geol, na jodaneun yeojan manha
"Ige sarangi animyeon" geuman manna
Bad (so) bad
This girl overclass
Baaam (wow) baaam gateun yeoja
Bad (so) bad
Yo swings show me the rap
Jeonhwareul an bada, an bada, an bada
Han beoneun neomeogattjiman, ijeneun mot chama
Ibeonen eoseo jago wasseo? a geurae sauna?
아유 참, 내가 바보냐, 소리 지르고 싸울까?
Ayu cham, naega babonya, sori jireugo ssaulkka?
Anya jeoldae an ssawo, geunyang ige neodawo
Nan jam hansum mot jasseo, daechung 9 hours
Ni chingu ireum para, ni eomma ireum para
Neon jangsaggunin gabwa, hagkyo geuman naga
처음 만났을땐 넌 내 dream girl 이젠 그냥 악몽
Cheoeum mannasseulttaen neon nae dream girl ijen geunyang akmong
Nado ingi johajim, yeoksi daebakiya bangsongeun
Nae barangdungi chingu sogaehaejulke aeinhae
역시 짜갈 겪어야 알게 돼 "real lady"
Yeoksi jjagal gyeokkeoya alge dwae "real lady"
Jeonhwagin wae tto kkeonwasseo
Jibgamyeonkolhandan yagsok
(Thisaint a game girl just talk to me come on)
Jeonhwagin wae tto kkeonwasseo
Jibgamyeonkolhandan yagsok
(Where did you sleep last night)
(Where did you sleep last night)
Where (eodi) where girl
(Where did you sleep last night)
Hangul: Daum Music
Romanization: ixtyjjang